Welcome to Palo Alto
What makes a city desirable can be many things: proximity to jobs, lively downtown, near a university, great weather, excellent restaurants, outstanding public schools, parks, great amenities like hospitals, and shopping. Palo Alto offers the best of all of the above and is considered the most desirable of locations on the Peninsula and in all of Silicon Valley.
Jobs
Downtown
Lively downtown? They don't get better than the tree-lined sidewalk shopping street called University Avenue! What makes University Avenue even more unique is that the shops cater to the upscale taste and university crowds as well, because Stanford University is so close by. Just in case University was too far North, Palo Alto has a second "downtown" on California Avenue where the host a lovely farmers market on Sundays and other shopping and good restaurants can be found.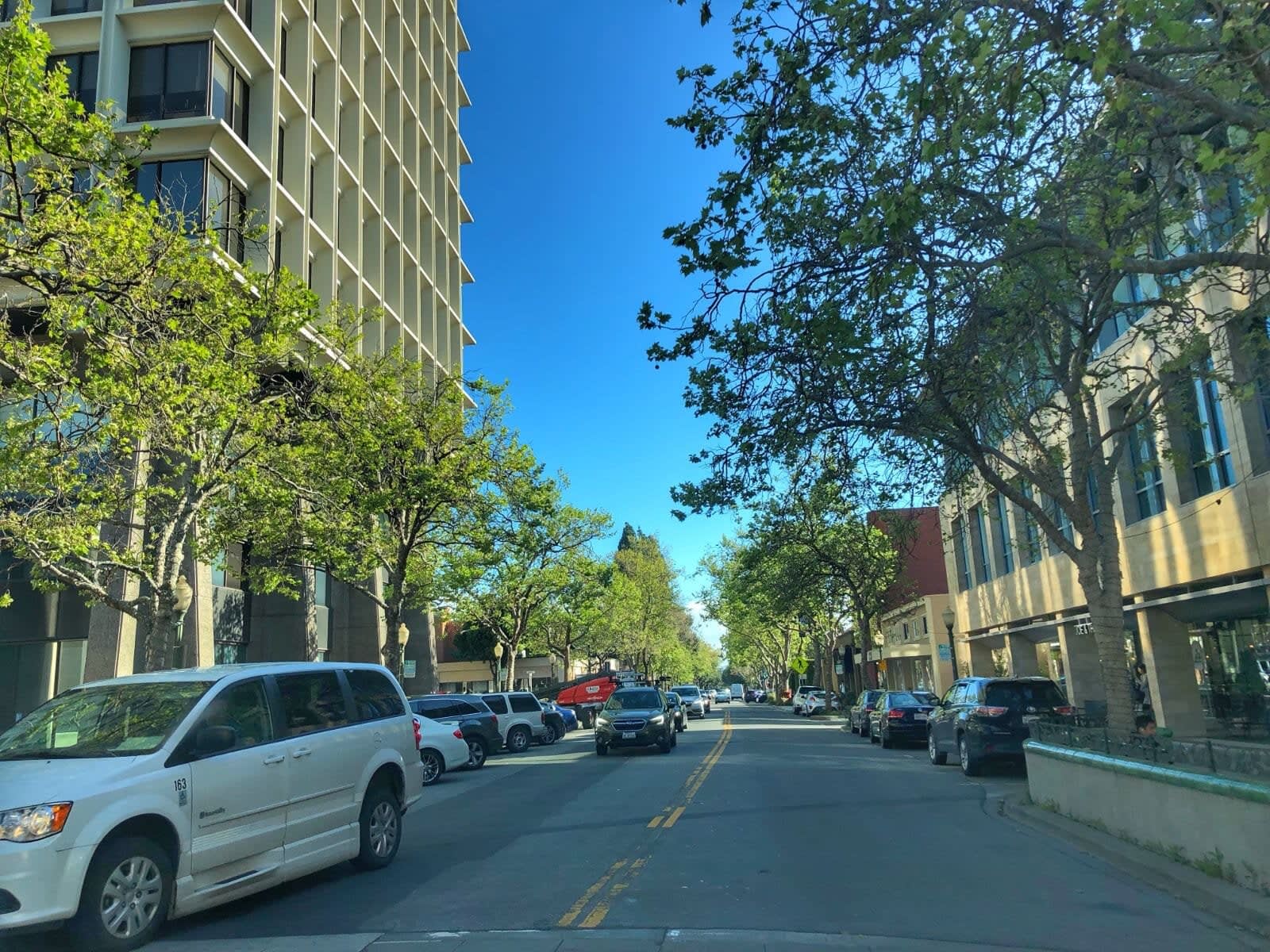 University
Weather
Great weather? Yes! Palo Alto's average high temperature is a very mild 70.3 degrees fahrenheit or 21.27 degrees celsius. Average low temperature is 46.8 degrees or 8.33 degrees celsius. Average annual rainfall is 16.18 inches or 41.09 centimeters. Palo Alto is a fantastic place to plan outdoor activities year-round.
Restaurants
Public Schools
Palo Alto is home of Silicon Valley's
most sought after public schools
from elementary through high school. Often we Realtors hear homeowners make the choice to live here using the great public schools as their number one reason why.
Parks
From people parks to dog parks, Palo Alto has plenty of gorgeous places to spend outside in nature. Along with its
thirty-six parks
, Palo Alto also has
nature preserves
right along the bay and up into the redwoods of the upper Santa Cruz Mountains.
Hospitals
Palo Alto hosts Stanford Hospital, one of our nation's most prestigious hospitals, ranking number nine by US News, 13 in Adult Specialties, #3 in California and #1 in the San Jose Metro.
Lucile Packard Children's Hospital is also in Palo Alto, and ranks #13 nationally for children's specialties.
VA Palo Health Care System is a general medical and surgical hospital also located in Palo Alto and serves our service members.
Shopping
There are few shopping experiences more pleasurable than Stanford Mall. With year-around flowers adorning the outside walks, Stanford
Shopping Center
hosts high end retailers such as Tiffany & Co., Bloomingdale's, Burberry, Cartier, Coach, Kate Spade, Neiman Marcus, Tommy Bahama, and more. Restaurants in the mall include Fleming's Steakhouse, P.F. Chang's and other more casual restaurants.
Palo Alto is the nucleus of Silicon Valley and the most sought-after city to live in locally. It's obvious the many reasons why.